Master's degree in Business Management - International track
Overview
Programme structure
Tuition fees
Admission
A 2-year degree in management with official Belgian and European certification
This program is fully taught in english
We propose its equivalent in french.
Since its creation in 1954 ICHEC Brussels Management School has always sought to awaken talent.
To this end, we believe that our school's international dimension greatly benefits our students.
The Master in International Business and Management
is structured to provide business career preparation, integrating a compulsory internship linked with the Master thesis.

allows real time for international and European specialization

offers international exchanges and internships
This program exists in the "ICHEC-UCL-ULB triple degree" version: you take classes at ICHEC, at Université catholique de Louvain and at Université libre de Bruxelles, and get the stamps of the 3 universities on your diploma.
The Master in International Business and Management is open to any Belgian or foreign student in possession of a university Bachelor or equivalent degree in economics, management or a related field. With an emphasis on the international aspects of business, this Master forms an integral part of ICHEC's goal of becoming an international campus amid the multicultural setting of Brussels.
Our highly skilled staff of professionals and academics will provide you with a deep understanding of all major international business-related topics. In addition, the programme will challenge you to apply your theoretical knowledge to real business situations, primarily through your participation in business games, teamwork activities, thesis writing, etc.
This Master is also available in french
What prospects does this programme offer?
The  Master in International Business and Management prepares the student to be
a manager with broad disciplinary knowledge and specialized knowledge in one or two areas of management

operational, that is to say capable of taking concrete action, alone or in teams to develop and implement solutions within his particular area of specialization (International Management)

responsible for his/her future and that of society

open to the world

aware of complexity and keeping a critical mind
Professional situation after 2 years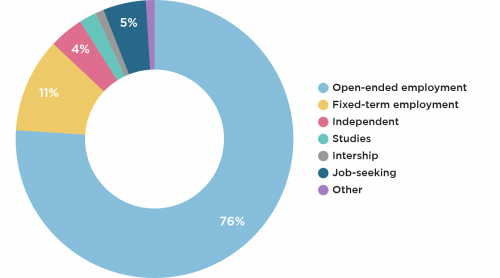 Departments - Positions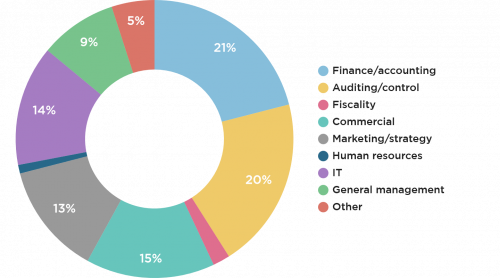 An International environment
The courses offered in the Master in Management Sciences are followed by a diversity of audiences. Indeed, in addition to the students from your Master, regular ICHEC Master students also attend these classes, as well as Erasmus/exchange students, and even students following a Management Complementary Degree.
Building your career
Enrolling in the Master in Management Sciences gives you the chance to be part of our alumni network, and, with the economic environment becoming more and more global, the MMS will give you access to a wide range of professional opportunities.
Overview of our english programmes
Nathalie Van Droogenbroeck, in charge of the English-speaking programmes at ICHEC, presents our two Master's degrees taught entirely in English.
| Student status | Fees/year of study |
| --- | --- |
| Belgian | 836€* |
| From the European Union | 836€* |
| From outside the European Union | 2.820€* |
*This amount is subject to change as a result of any possible legislative changes
Bachelor's degree obtained in Belgium
 Additional programme
*The additional programme is mostly taught in French  
Bachelor's degree obtained from within the European Union
Bachelor's degree obtained from outside the European Union