ICHEC and the rest of the world
Today more than ever, the world of management is interconnected. Consequently, we seek to offer our students the opportunity to gain international experience thereby enabling them to face the challenges and seize the opportunities brought by globalisation.
Among our 15,000 alumni,
almost 15% currently live and work abroad.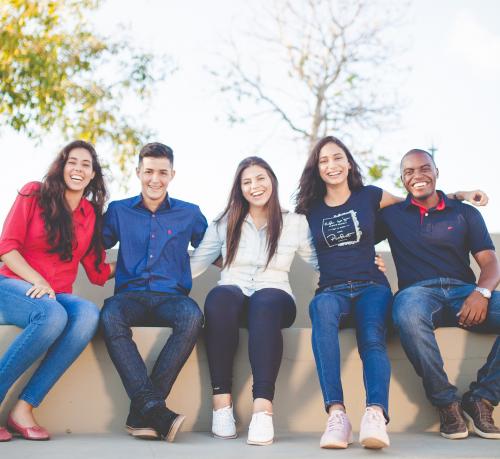 An international experience at every step of your learning journey!
At Bachelor degree level
Unique in Belgium
After the 1st year, you have the opportunity to participate in a 3-week Summer Programme in the USA.
In the 2nd year, you can get involved with the Housing Project, a humanitarian project supporting development in India, Burkina Faso or Benin or undertake an internship either in Belgium or abroad.
In the 3rd year, you can take part in an Erasmus exchange programme at one of our 130 partner universities and colleges in 60 countries from around the world.
In the second year of the Master's programme
Semester 1: follow your specialisation course at one of our international partner universities.

Semester 2: complete your internship abroad.
International Double Degrees
ICHEC-ESAN
ICHEC offers a double Master's degree thanks to its collaboration with the prestigious Peruvian university ESAN Graduate School of Business. This 120-credit programme intended for Business Engineering graduates lasts two years and the first academic year is taught in Brussels whereas the second academic year is taught in Lima.
ICHEC-Excelia GroupLa Rochelle
ICHEC offers a double Master's degree in "Global Luxury Management and innovation" with Excelia Group La Rochelle The first academic year of this 120-credit programme is taught at ICHEC and the second academic year in La Rochelle.
Give your management skills an international dimension!
Our students benefit from tailored educational content to give their learning journey an international perspective.
A major in international management as part of the Master's degree in Business Management.

Various options relating to European Management, the economy in developing countries or Intercultural Management.

Some 60 or 120-credit Master's programmes are entirely taught in English.