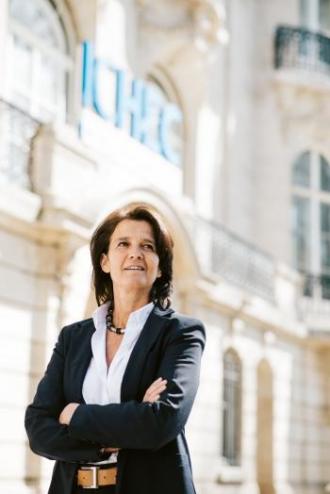 ICHEC - Brussels Management School is the economic category of the Haute Ecole ICHEC - ECAM - ISFSC
​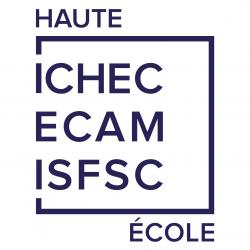 Brigitte Chanoine is Rector of ICHEC and
Head of the Haute Ecole ICHEC - ECAM - ISFSC
Decision-making bodies
Missions
define strategic lines of the ICHEC Management School
implement  within the Management School decisions made by the Executive College of the Haute Ecole
provide follow-up for decisions made by managers of ICHEC.
Composition
Chairman :
Members :

Catherine DAL FIOR
Christel DUMAS
Thierry GRAAS
Martine OSTERRIETH
Gisèle PAQUET
Sophie PETERS
Thierry VAN DEN BERGHE

Secretarial office :
Missions
express opinions on objectives, politicies and organisation, concerning both everyday educational problems and strategic orientations.
Its opinions  and recommendations, bearing their consultative and collective nature, enlighten the decisions made by the Executive Board in the framework of everyday management. In particular, the Academic Council  will attend to  questions concerning the harmonisation and  horizontal coherence of the programmes.
Composition
Chairman :
Members
Isabelle de QUIRINI (Disciplinary field Marketing )
Mathilde FOX (Disciplinary field Finance )
Marie GARCIA  (Disciplinary field Accounting and auditing)
Sabine GODTS ( Disciplinary field European Perspectives )
Catherine DAL FIOR ( Disciplinary field Development and Management North-South perspectives)
Marie Lise HEINEN (Disciplinary Field International Management)
Vincent HUART (Disciplinary Field Entrepreneurship and SME)
Brigitte HUDLOT (Disciplinary Field New Sustainable Business Models)
Anne ROUSSEAU (Disciplinary Field Management)
Martine OSTERRIETH (Associate Dean for Academic Affairs )
Gisèle PAQUET (Disciplinary Field Methodology and Professional Integration Activities )
Sophie PETERS (Head of international office )
Alain EJZYN (Disciplinary Field Management of Information Systems (MIS) )
Étienne CUVELIERI (Disciplinary Field Mathematics and Quantitative Methods)
Gilles LAGUESSE (Disciplinary Field Legal Matters)
Solange SIMONS (Internship and thesis unit)
Sylviane t'KINT (Head of communication department)
Patrick VAN VINCKENROYE ( Disciplinary Field Languages)
Pascal VERHASSELT (Disciplinary Field Science and technologies)
Five student representatives