We are proud of the ambitious projects we have developed over time with select partners.

The Engie industrial energy group is a long-standing partner of ICHEC. The company notably supports the ICHEC Sustainability Challenge – a Hackathon organised over 3 days, during which our students in the second year of their Master's studies develop solutions in response to societal needs. Various partner businesses propose case studies in wide range of subject areas: the ageing population, integration of newly-arrived immigrants, housing for homeless people, reduction of waste…

Daoust is a 3rd generation Belgian HR company established in 1954. With 6 departments, it is active in all the main Human Resource fields: interim, selection, outplacement, service voucher system, public sector, training and coaching.
As a 3rd generation business, the development and continuity of family businesses in Belgium is something it is firmly committed to. It is, therefore, completely understandable that the company is active in its support of the Family in Business Chair at ICHEC.
Looking to enter into a partnership with ICHEC? We would be delighted to hear from you!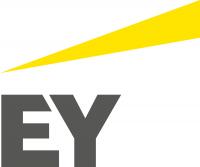 EY is an international leader in providing consultancy services to family businesses.  The firm offers a range of personalised services adapted to the specific needs of each business in order to help its clients  develop their operations and ensure success for future generations.  Its 'World Centre of Excellence' devoted to family businesses is a unique hub where knowledge, ideas and experiences are shared, allowing directors of family businesses to connect with their counterparts building on the strength of our global network. EY is a partner of the Family in Business Chair at ICHEC.
Looking to enter into a partnership with ICHEC?