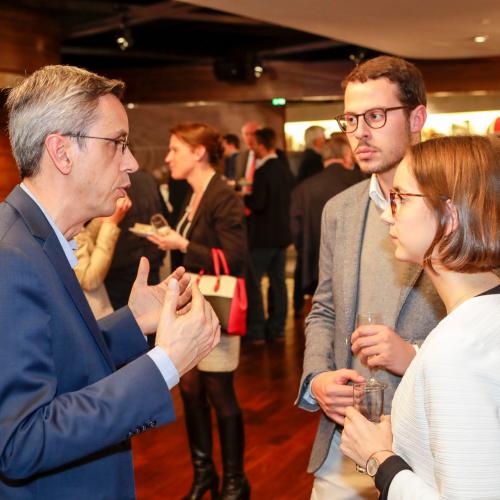 More Than a Network
ICHEC's Alumni network totals around  15,000 graduates.
With a view of promoting and stimulating friendship, cooperation and business relations between ICHEC graduates,  ICHEC Alumni organizes regular activities most frequently linked to a commercial, economic or management topic. These activities are also an opportunity to strengthen the relationship that unites the association with its Alma Mater and ICHEC Entreprises.
Moreover, ICHEC Alumni has developed an important employment department : « ICHEC Alumni Career ».  The association keeps a permanently updated list of job vacancies and a career management documentation centre.
Owing to its long experience, ICHEC Alumni has become an essential business network for all ICHEC alumni.