The Chair
Family businesses have always and will continue to shape our economic and social landscape. Their resilience, their performance over the long term, the values that they embody and pass on, all make them a unique "gem" to study.
It was only natural that ICHEC should dedicate a Chair to them (Research, Training, Communication and Networking Centre), namely for two reasons... Firstly, ICHEC originally started out as a management school intended for the sons of Brussels-based industrialists. Secondly, because there is a strong likelihood that a management graduate will come across family businesses on multiple occasions in their professional career.
The "Families in Business" Chair aims to observe and decode the evolutions in family businesses, create awareness of their specific management needs and promote awareness among the "Next Gen" of the challenges in managing a family business.
If you are involved with a family business, whatever its size, age or sector and whatever your position (director, "son or daughter of", shareholder, etc.) this Chair is for you and we can help you progress! Our years of experience, our networks, our training and our processes will help you save time and money, and mature…
Valérie Denis, Director

Les carnets du collaborateur
Research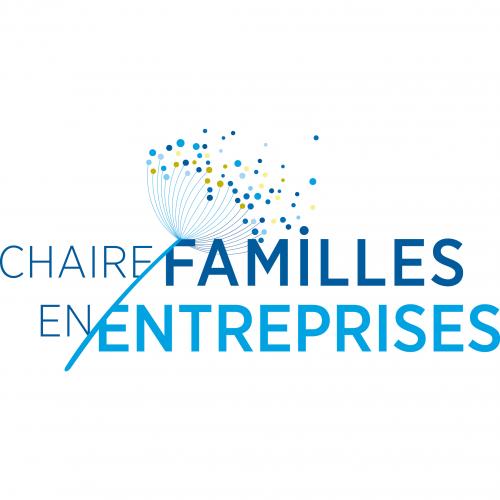 The Chair is a field research center which observes and decodes the evolutions in family businesses.
Starting with a situation that is frequently and repeatedly observed in the field, the Chair issues a research hypothesis and conducts an investigation in the field through quantitative and qualitative studies. Then our multidisciplinary research committee analyses the findings. A report then follows, containing concrete action plans for family businesses.
The research subjects fall within the socio-economic field, making them relevant for today's businesses as well as those of the future: impediments to economic development, managerial and operational challenges, obstacles to personal development and structural evolution, etc.
SynHERA is among the scientific partners contributing to the research.
Publications and study reports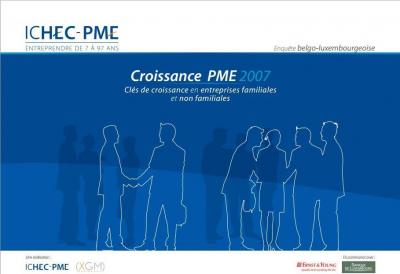 Survey 2007 : « La croissance en PME : 1 affaire de famille ? »


[The growth of SMEs: a family affair]
In October 2007, ICHEC-PME conducted a survey on growth among 402 directors of Belgian and Luxembourg-based SMEs. This survey updated the same study conducted 10 years earlier, this time with a particular analysis of responses from family business directors compared to the responses from non-family business directors.
The survey dealt with growth in SMEs: SME values, obstacles to growth, directors' level of optimism, financial management, actions to consolildate growth, etc.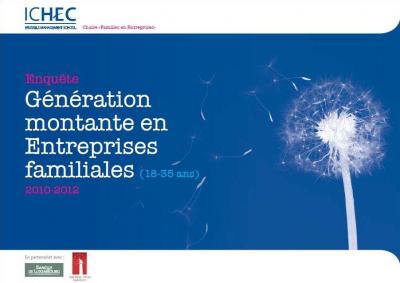 Survey 2010-2012 : « Next Gen : les 18 – 35 ans en Entreprise Familiale »


[Next Gen: 18-35 year-olds in Family Businesses]
The most recent survey by the Chair, conducted between September 2010 and March 2012 focused on young people aged between 18 and 35, concerned by family businesses of any size and in any sector, whether they have joined the business or not, whether they wish to join or not. The qualitative and quantitative surveys set out to understand their motivation to join the business or why they chose not to, what they wanted to contribute, the way in which they were integrated as son or daughter alongside the other employees, their fears for the future, etc. and thereby understand their specific needs and the challenges they face on a day-to-day basis.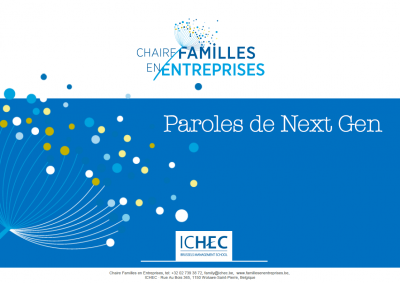 Paroles de Next Gen


[Next Gen words]
It is common to ask directors of family businesses their opinions regarding passing on their company and on their level of preparation for this crucial stage in the life cycle of the business.  What do we know about the wishes, obstacles and motivations of their children when joining the business?
The "Families in Business" Chair at ICHEC Brussels Management School asked 277 young people concerned with family businesses between 2010 and 2012.
This document presents the key lessons learned from this initial study on "Passing on the business from the perspective of the Next Gen" conducted in French-speaking Belgium and Luxembourg and entirely devoted to the vision and beliefs of children of family businesses, aged between 18 and 35.
It represents a real "open letter" to all parents who have and/or manage a family business, whatever the size, trade, or age.
Through the profile of the young people who responded to our study, you will find out more about their interest in the family business, the feelings that motivate them, the approaches and information that they hope to receive from the "generation in charge", their desire for evolution, the need to leave the family clan and the roles they can take on in the business, shareholding, etc.…
The team
​

Eugénie Gillot
Maître assistante
Master en Gestion d'entreprise (ICHEC)
02 739 38 75
Marine Falize
Directrice de la Chaire
Docteur en Sciences de Gestion (UCL)
02 778 03 17
Marie Mahieu
Maître assistante
Master en Anthropologie (ULB)
02 739 38 74
​
Partnerships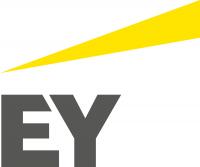 EY is an international leader in advising family businesses.  With nearly a century of experience in supporting these companies, we understand the particular challenges they face – and how to respond to them.  We offer a range of personalised services adapted to the specific needs of each business in order to help our clients develop their operations and ensure success for future generations.  Our world centre of excellence devoted to family businesses is a unique hub where knowledge, ideas and experiences are shared, allowing directors of family businesses to connect with counterparts building on the strength of our global network.

Daoust is a 3rd generation Belgian HR company established in 1954. With 6 departments, it is active in all the main Human Resource fields: temporary staff, selection, outplacement, service voucher system, public sector, training and coaching. It places particular emphasis on family, human and societal values through its "Welcome to the Family" plan; and on innovation, quality and flexibility through its "We Love Solutions" plan. In September 2016, Daoust was nominated for the Business of the Year award (competition organised by Ernst & Young and the Echo) for the second time.
As a 3rd generation business, the development and continuity of family businesses in Belgium is something to which Daoust is firmly committed. Supporting ICHEC's "Families in Business" Chair represents a lasting commitment for Daoust and its desire to contribute to the development of this type of company. Aside from its experience and strong values, Daoust stands out as an ideal HR partner for family businesses.