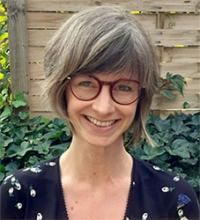 The committee will have to answer, in the form of a report, the question "how to organise and institute the fair transition in Belgium". The report will be published as a scientific contribution to the National Conference.
Géraldine Thiry, professor and researcher at ICHEC, is a member of the new Belgian High Committee for a Fair Transition, inaugurated on May 24.
The mission of this High Committee is to advise the Federal Minister for Climate, Environment, Sustainable Development and Green Deal, Zakia Khattabi, on her transition policy, by responding in an integrated way to a fourfold requirement: to ensure the response to the basic needs of the population (such as food, housing or health care), to respect planetary limits (such as climate, biodiversity and water), to boost citizen participation, and to guarantee social justice.
The committee will also accompany stakeholders' reflections on fair transition during the legislature and guide its placement on the European and international agenda, in view of the Belgian EU Presidency in 2024.
This High Committee is composed of 11 women and 11 men, 11 Dutch and 11 French speakers (and two observers) with complementary expertise in economics, sociology, law, political science, and various earth sciences including climate science. It will be co-chaired by Marek Hudson (Solvay) and the sociologist Bea Cantillon, whose work on poverty and social security is well known.