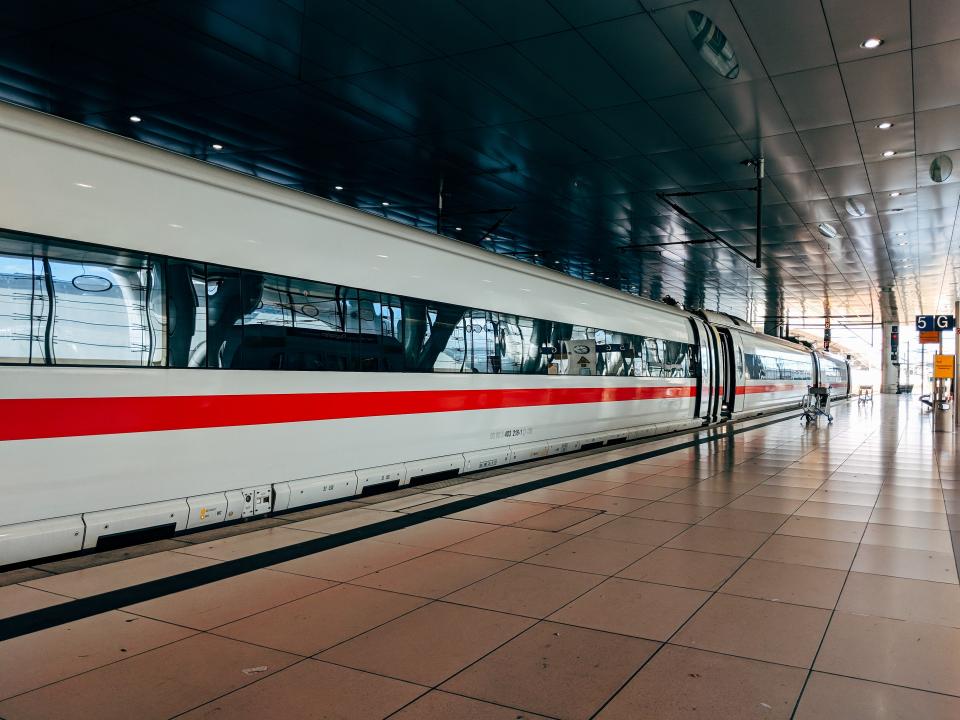 As an institution of higher education, ICHEC acknowledges its responsibility to achieve the carbon neutrality goal set by Europe for 2050 in the Paris Agreement.
An international mobility policy has been co-created with various internal and external stakeholders, a policy that we hope will initiate a more profound change in behavior!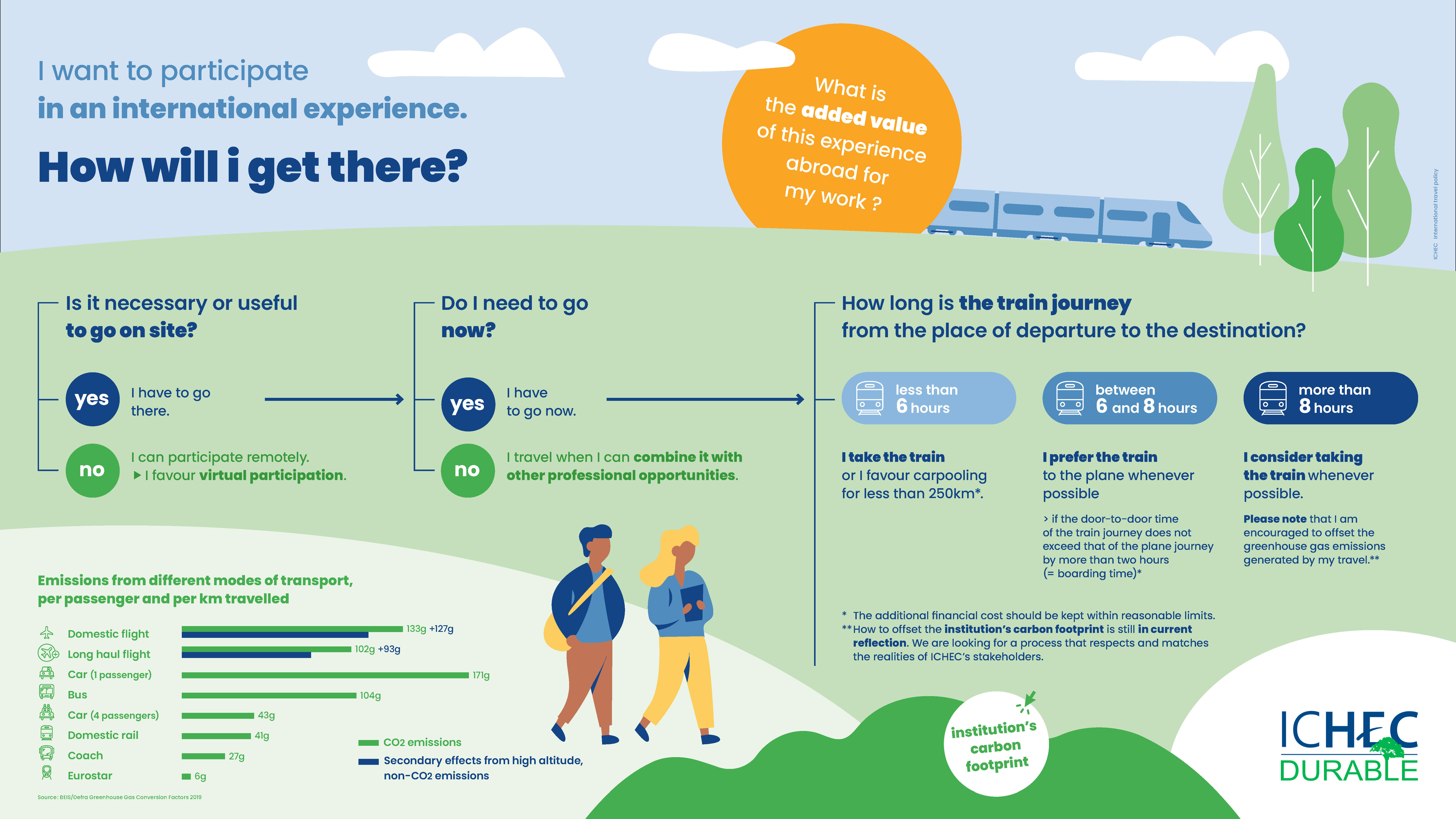 Through this policy, we wanted to propose another way of thinking about our international travel that dares to
Avoid - Question their added value and immediacy in order to reduce unnecessary travel 
Shift - Redefining the train as the normative and preferred mode of travel
Contribute - Encourage our users to be aware of and offset their carbon emissions in the case of unavoidable air travel (preferably non-stop)
Aware that each carbon emission contributes to climate change, we want to facilitate the choice of a more responsible consumption: consume less, better and differently.
Who is it intended for? 
This policy is addressed to all ICHEC users who have to travel to or from ICHEC: students, teachers, researchers, administrative staff, but also, without being exhaustive, our partners and visiting professors.