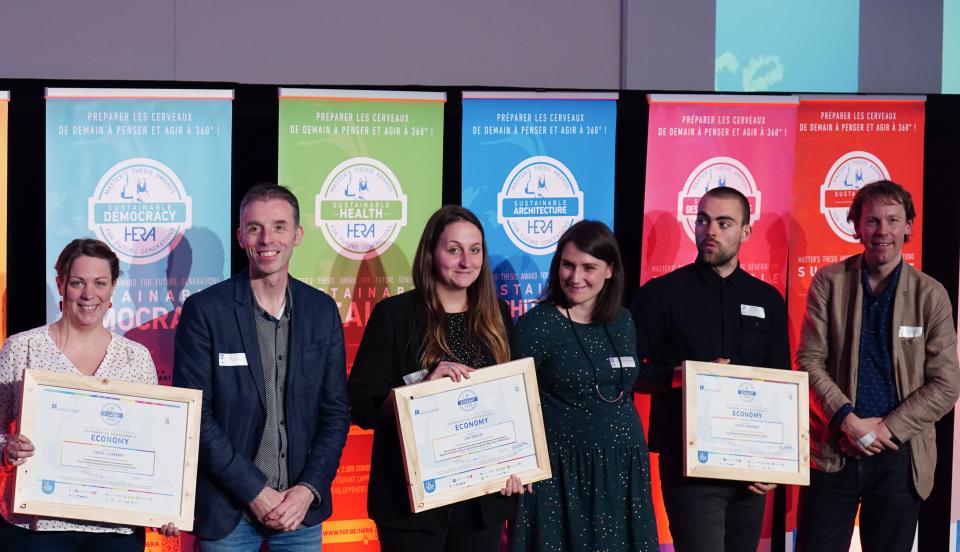 Line Didelot, former ICHEC student, got nominated for the HERA Award in Cooperative Sustainable Economy on !
She presented her thesis at ICHEC in 2018, under the direction of Catherine Dal Fior. The ceremony was organized by the Foundation for Future Generations / Fondation pour les Générations Futures
Check the page presenting her project and the choice of the Jury !
📷 Line Didelot (5th from left) with her teacher Catherine Dal Fior