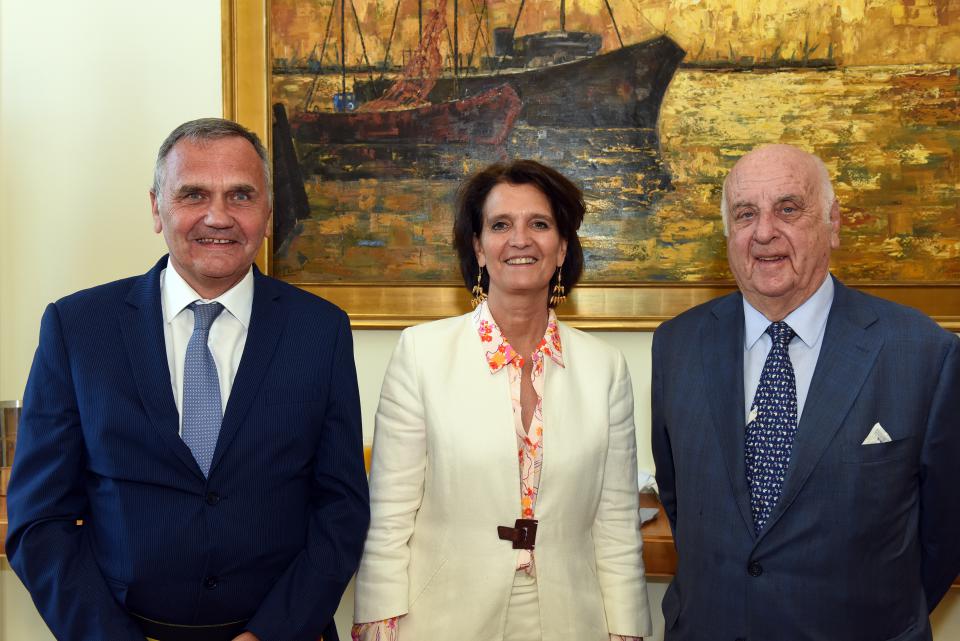 Brigitte Chanoine, Dean of ICHEC for almost 15 years, was made an honorary citizen of the municipality of Woluwe-Saint-Pierre.
The municipality wished to pay tribute to our Dean for her permanent involvement in the development, the influence and the international reputation of the school which is the pride of Woluwe-Saint-Pierre.
In his speech, Mayor Benoît Cerexhe underlined the many achievements of the school since Mrs Chanoine became Dean:
"As the first woman in this position in Belgium, you have modernised ICHEC with the complete renovation of the Montgomery campus, you have strengthened its openness to others with the attachment of ECAM and the arrival of co-degrees with universities such as UCL and ULB, and finally you have considerably increased the aura of the school by obtaining, after years of hard work, the internationally recognised AACSB quality label, and this is a first in Belgium."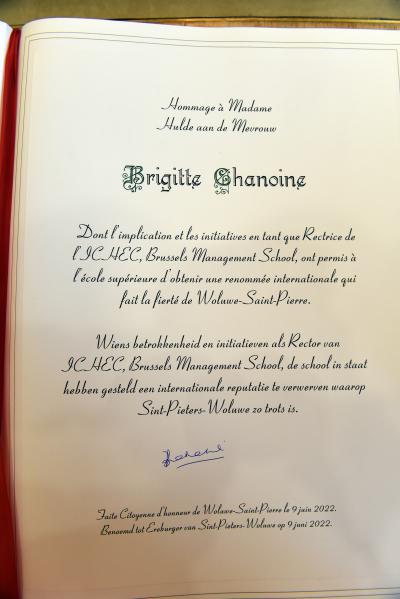 In front of an audience of about forty people, including Viscount Etienne Davignon, Chairman of the ICHEC Board of Directors, Benoît Cerexhe praised "the enthusiasm, optimism, passion and joy with which you carry out your duties.
Brigitte Chanoine graduated from ICHEC as a commercial engineer in 1988 and has spent almost her entire career there. From 1990 onwards, she successively held the positions of "Exchange Programme Manager", "Master Assistant" before becoming "Lecturer", then "Professor" and finally "Dean".
In her speech, Mrs Chanoine said she was "honoured by this recognition of the ICHEC through myself, but essentially the ICHEC, the teams and my family", while underlining "the excellent understanding that exists between the Haute école and the municipality of Woluwe-Saint-Pierre".