C-Ship
Do you work in the cultural and creative sectors?
Are you an artist, a cultural manager, a manager in an artistic institution, museum or the like?
Are you a cultural SME or large cultural institution?
Do you have an idea to develop?
Do you want to grow your activity, your cultural industry?
Do you want to make it more resilient?
Then C-SHIP is made for you!
C-SHIP (Cultural Entrepreneurship) is a professional training program designed by ICHEC Brussels Management School in response to the current crisis and launched under the framework of the United Nations International Year for the Creative Economy and Sustainable Development.
The Covid-19 health crisis has indeed heavily impacted the artistic and cultural sectors and modified cultural consumption behavior. The economic recovery and the resumption of activities are expected to be slow and difficult.
However, any exit from the crisis is a phase of transition and an opportunity to start afresh on new bases and towards new objectives. Actors in the creative and cultural industries can also innovate in terms of product, organization and artistic processes to improve their resilience through new modes of operations, funding, partnership, accessibility and diversity, in operationalizing their activities.
The cultural entrepreneur is not just a manager. S/he has a vision in terms of creation and societal impacts. This program will allow her/him to think out of the box and start taking entrepreneurial action aimed at creating and bringing her/his dreams to life…while exploring and challenging his/her own glass ceilings and mental models.
Why cultural entrepreneurship?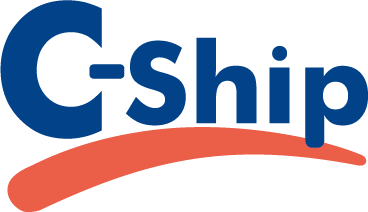 The core of the C-SHIP project is the notion of entrepreneurship applied to the Cultural and Creative Industries (CCIs). For more than 20 years, ICHEC has successfully developed various programs directly or indirectly linked to entrepreneurship (Cap'Ten, Eldorado, Dream, PME-Start, Start-Lab).
ICHEC has thus, contributed to better understanding the entrepreneurial fabric of Brussels and to improving it through innovative educational projects. Many of these projects are now accessible in a market that has become very competitive.
On the other hand, the application of this unique expertise to the cultural and creative sectors does not yet have an equivalent. The implementation of the C-SHIP project is in fact based on three cornerstones: sustainable and inclusive management expertise, application to the cultural and creative sectors, scientific knowledge in heritage economics and the economics of culture.
Objective
The objective of the C-SHIP project is to enable professionals in the creative and cultural industries to ensure financial viability, to develop and / or strengthen their management capacities for a sustainable, flourishing and resilient business, while maximizing its societal contribution and its positive impacts. The project is based on culture and heritage economics, as well as on social entrepreneurship and agile ways of working. It takes a systemic and inclusive approach to creative and cultural economies.
The cultural entrepreneurship project will be approached through five interdependent pillars:
Business and Operation Model innovation


How to find new revenue streams ? How to reinvent your activities ?

Technologies


How to use exponential technologies and low techs ? How to leverage tech for good in an ethical way?

Ecosystem and partnership building


How to leverage territorial potential in its entire diversity ?

Internal and external governance


How to move towards innovative, cooperative, participatory and fair ways of leading cultural projects/institutions/enterprises ?

Sustainability and positive impact


How to identify and make your massive transformational purpose a reality and have a significant positive impact on societal challenges ?
All this supported by a common thread : the entrepreneurial approach from both behavioral (mindset, mental models, glass ceilings, entrepreneurial myths,…) and tools (design thinking, lean startup, agile perspectives,…)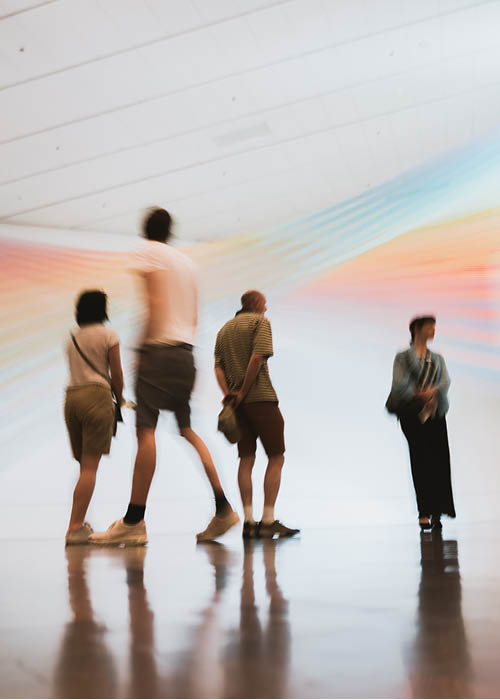 Target
In terms of training and capacity building profiles, training will be open to the following profiles:
Cultural institutions and museums (for example: project/program managers, curators, visual artists);
Performing arts (for example:

vocal and instrumental music artists, dance and theatre artists, managers and choreographers, festivals managers)

;
Cinema and audiovisual production: (for example: development producers, executive producers, production coordinators, production designers, director of photography, lighting technicians and sound mixers, sales and distribution department);
Built heritage adaptive reuse (for example: architects, conservators, cultural associations);
Design (for example: designers and fashion designers).
Aware of the different needs and specificities of each cultural and creative sector, the project aims to meet the needs in a multidisciplinary perspective based on the cross-fertilization between the different sectors.
ICHEC aspires to provide both professional training and coaching services to three categories of target groups:
Individuals, self-employed, freelancers, micro-enterprise;

Small and medium-sized cultural and creative industries (i.e. digital tourism startups; municipal cultural centers; dance company, etc…).

Large cultural and creative industries (i.e. National institutes for culture, National museums, Fab Labs and cultural institutions working in synergy with scientific innovations, Cinema and audiovisual production enterprise).
More specifically, the training is intended for:
1 - Individual professionals
This cultural entrepreneurship course aimed at training professionals from the CCIs who would like to start an entrepreneurial journey with an idea, specific challenges, or a concrete project in mind and/or cultural entrepreneurs who already have an individual project and would like to innovate, reinvent themselves, revamp their offer.
2 - Organizations
Public, private, non-profit SME's and big cultural organizations'
2.1 - Change agents training
This interorganizational course aimed at training on entrepreneurship and innovation focuses on key people in organizations or consortia that would like to structurally implement an entrepreneurial and innovative portfolio of projects... These people are supposed to be or to become in charge of stimulating entrepreneurial and innovative projects within their organizations.
2.2- Challenge accelerator
This is an intra-organizational training aimed at helping an organization who wishes to accelerate some opportunities or tackle challenges in an entrepreneurial way by co-designing or revisiting its Operating and Business Models.
Registration to C-Ship training !
C-SHIP - Calendar of other activities 2021-2022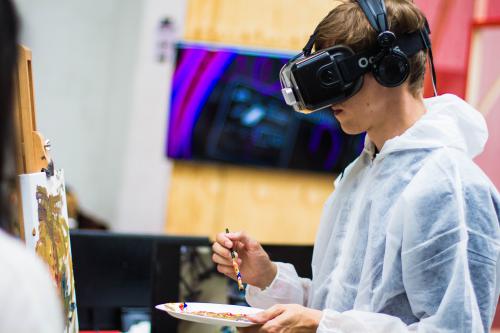 C-Ship Webinars
Tuesday 26th October 2021   16:00-17:00: CCIs and BM innovation
Tuesday 16th November 2021   16:00-17:00: CCIs ecosystem and partnership building
Tuesday 21st December 2021   16:00-17:00: CCI's internal and external governance
Tuesday 18th January 2022   16:00-17:00: CCIs and Technology
Tuesday 22nd February 2022   16:00-17:00: CCI's sustainability and positive impact
Co-designed workshop:
Under the framework of 19th European week of Regions and Cities https://europa.eu/regions-and-cities/, ICHEC C-SHIP program, Metropolitan Research Institute (Hungary), Institute for Research on Innovation and Services for Development IRISS-CNR (Italy), and the European Research Executive Agency of the European Commission co-designed the workshop: Collaborative heritage ecosystems in post-pandemic EU. The workshop took place on Tuesday 12 October 2021 from 11:30 to 13:00.
To watch the video:
https://www.youtube.com/watch?v=txPI8lVkzNc
For more info:
https://europa.eu/regions-and-cities/programme/sessions/1878_en
European research related activities
7th -9th September 2022: H2020 Hackathon project BeCultour (https://www.becultour.eu/)
Internship at C-Ship !
Are you looking for an internship? Are you interested in the cultural and creative sectors?
We would be excited to welcome you to C-SHIP's internship program!
Advisory Board
Prof. dr. Elena Borin, Associate Professor, Link Campus University, Italy
Dr. Gillian Foster, Institute of Ecological Economics, Vienna University of Economics and Business, Austria 
Dr. Ugo Guarnacci, Visiting Fellow, School of Politics, Economics and International Relations, University of Reading, UK
Marcus Haraldsson, Coordinator Global Grand Central, Sweden
Frédéric Meseeuw, Institutional Advisor, Palais de Beaux-Arts de Bruxelles BOZAR, Belgium
Prof. dr. Andy Pratt, Professor of Cultural Economy, Director, Centre for Culture and the Creative Industries, City University London, UK
Joke Quintens, Cultural entrepreneur and founder, Wetopia, Marseille, France.
Dr. Hanna Szemző, Managing director, Metropolitan Research Institute, Hungary 
Prof. dr. Koen Van Balen, full professor Faculty of Engineering Science, Head of Heritage at KU Leuven, Raymond Lemaire International Centre for Conservation (RLICC), Belgium
The team
Philippe Drouillon. Principal instructor of C-SHIP, scientific collaborator ICHEC Brussels Management School, founder and consultant Metamorphosis, catalyst of positive impact territories and organizations.
Prof. dr. Christian Ost. President of the Raymond Lemaire International Center for Conservation (RLICC) KU Leuven, and Honorary Rector of ICHEC Brussels Management School.
dr. Ruba Saleh. Researcher and lecturer, ICHEC Brussels Management School.
Interns:
31st August- 9th October 2020, Sida Cheng, KU Leuven University, Belgium
12th April- 28th May 2021, Carolina Menegon Nossig, Eindhoven University, the Netherlands.
16th August-30th September 2021, Peng Ieng Lei,KU Leuven University, Belgium
23rd August- 4th October 2021, Farida Elghamry, KU Leuven University, Belgium

23rd August- 4th October 2021, Mustafa Can Terzi, KU Leuven University, Belgium

21st September -29th October 2021 & 7th February-01st April 2022, Nicolas Bertholet, ICHEC Brussels Management School, Belgium
Mapping of the cultural and creative industries in the Brussels Region
This is the result of our mapping of the cultural and creative industries in the Brussels Region. If you are a cultural and creative actor in the region and you cannot locate your activity on this map, please let us know. We would love to hear from you!